I have grand plans of building a pizza oven in the backyard for the ultimate homemade pizza experience. Until then using the Weber as a pizza oven is the next best option, and I don't mean buying the Weber Kettle Pizza Basic Kit either.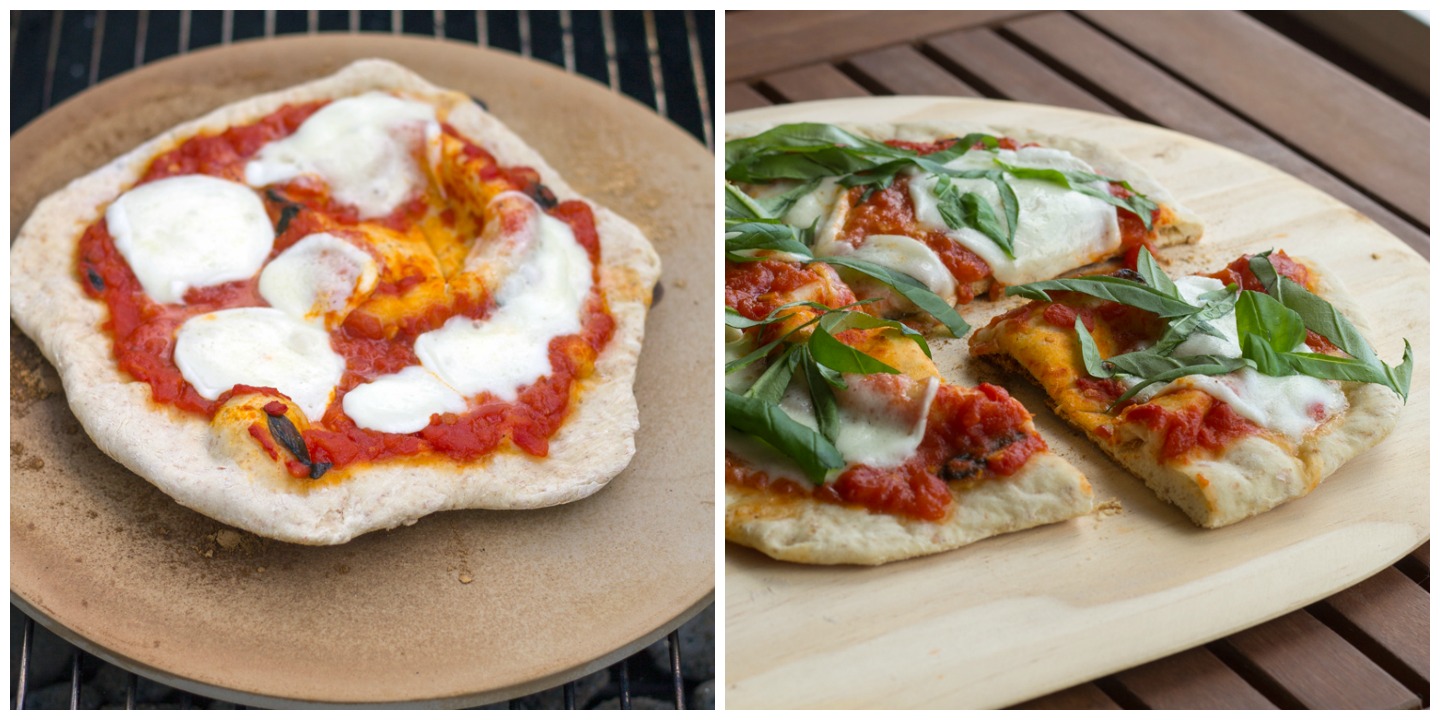 Traditional Neapolitan pizza must be baked for 60-90 seconds in a stone oven with oak firewood. The challenge that I faced was with the heat of the Weber. Getting an exact reading of the temperature inside the Weber was a problem as the Maverick ET-73 is only able to display temperatures up to 300°C.
Using a full chimney load in my Charmate Charcoal Chimney Starter I was able to to get the temperature past 300°C but was unable to read past that point. The two pizzas that I cooked took 7-9 minutes to reach a point where they looked cooked. This is 5-7 minutes more than the 60-90 second cooking times a traditional wood fired oven would cook the pizza.
I have concerns with how much heat was lost when opening the lid to place the uncooked pizza on the stone, I hope that this would have only affected the internal temperature of the Weber and not the actual temperature of the stone itself as they are supposed to be pretty good at retaining heat.
To improve the Weber pizza oven experience in the future I will be looking at upgrading my chimney starter with the Weber Rapid Fire Chimney Starter which will allow me to heat more and an infrared laser guided thermometer that is capable of instantly reading temperatures up to 550°C
Set Up The Weber as a Pizza Oven
Prepare the Weber for high direct heat cooking. A full Weber Rapid Fire Chimney Starter load of briquettes.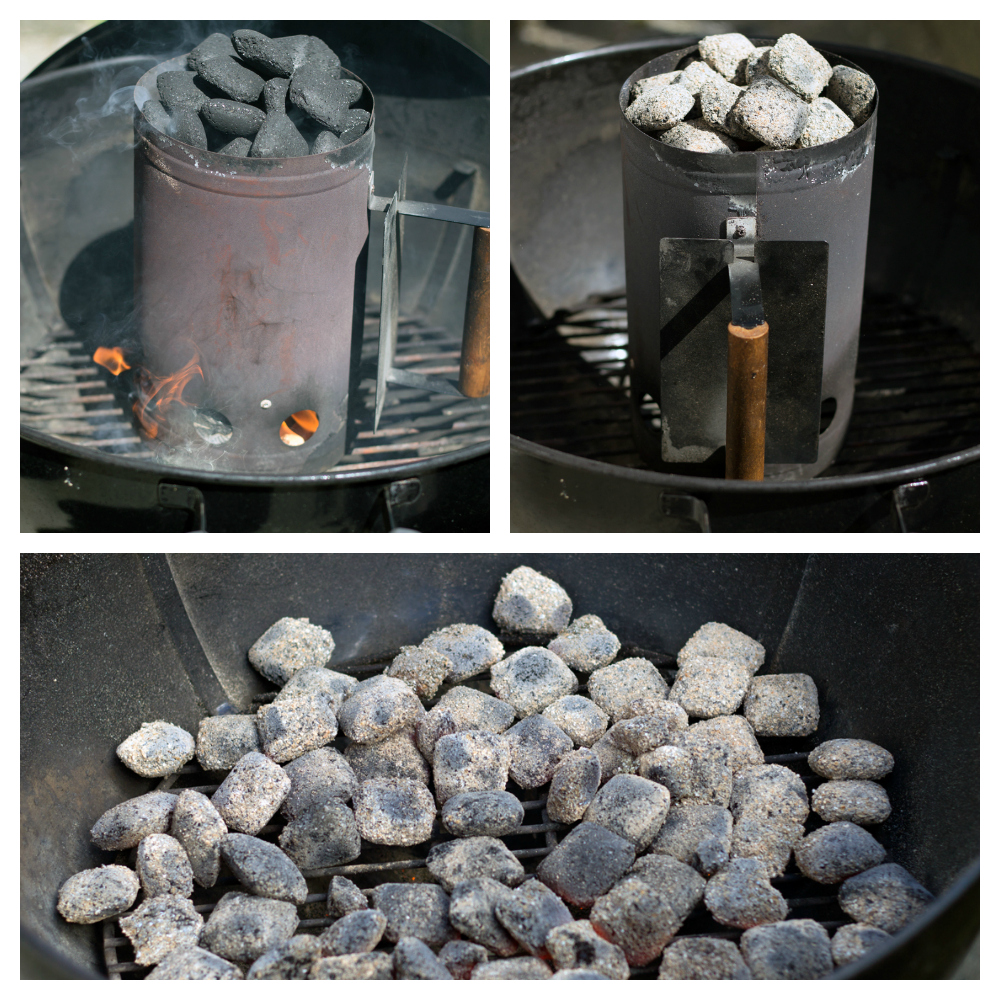 Arrange the hot briquettes in a single evenly distributed layer on the coal grate. The heat should not be concentrated in one area, an even spread of heat is necessary.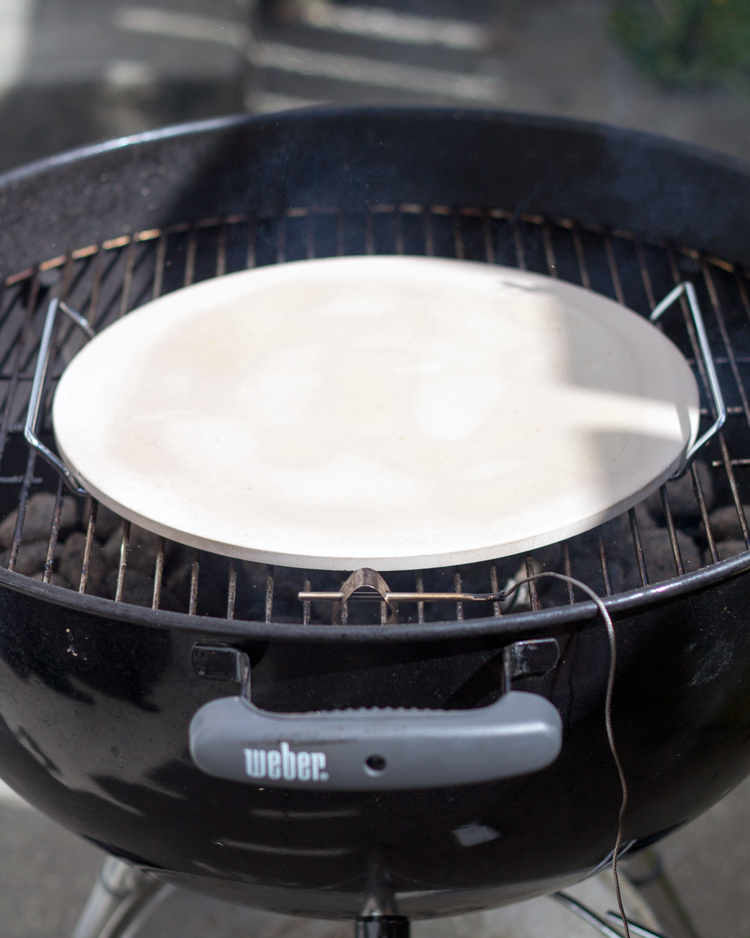 Return the cooking grate to the Weber and place the pizza stone with its tray on top. Close the lid and leave for 30 minutes to allow both the kettle and stone to heat up. Adjust both the bottom and lid vents so that they are fully open to allow air in to fuel to briquettes for maximum heat.
Just before the pizza is placed on the stone, add a handful of oak or manuka wood chips ontop of the briquettes for a genuine wood smoked flavour addition.
The cook time for the pizza will vary depending on how hot you have managed to get the stone, but generally between 4-9 minutes.
Have you cooked pizza on the Weber before? Share you experiences below.