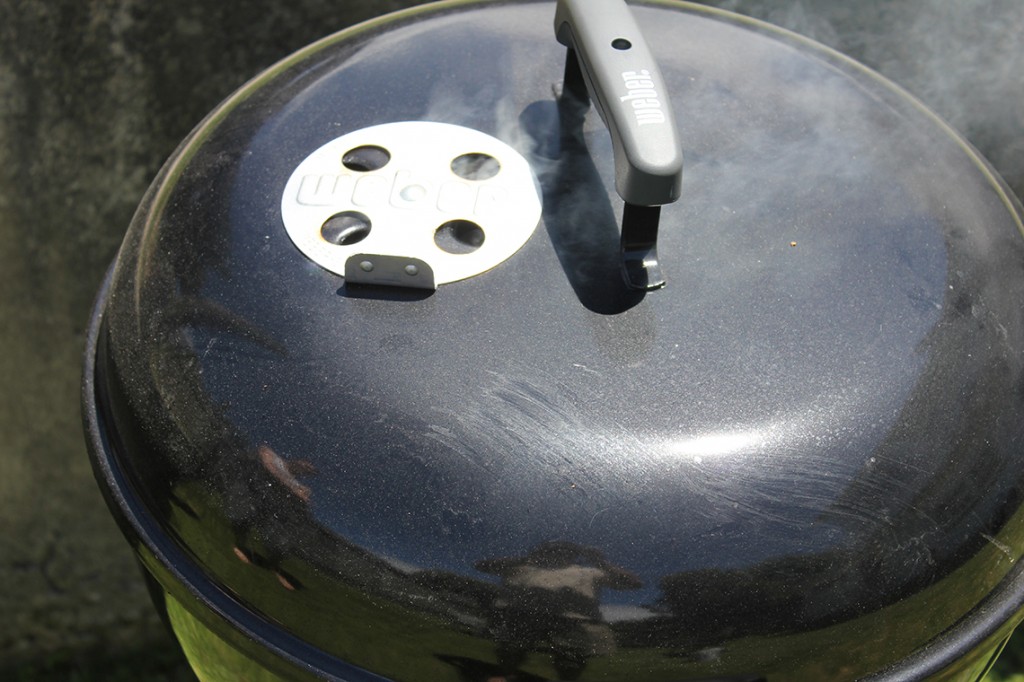 The popularity of charcoal grilling and smoking has seen a surge in popularity in recent years, partly due to chefs like Al Brown and the simplistic, primal urge to control fire. My first charcoal grill was the One Touch Silver, after years of use it is still going strong.
The Weber One Touch Silver – Your Grandfathers Grill
The Weber One Touch Silver sports a design that has stood the test of time not changing much since its release in the 1950's. There hasn't been any reason to make changes to the base design. Sure there are variations that have extra features and accessories, the One Touch Silver remains simple, functional and affordable. This isn't to say that innovation has been lacking, Weber continues to be at the forefront of modern grilling.
Built to Last!
The Weber One Touch Silver is available in black, the bowl and lid are made of steal and coated with baked on enamelled porcelain. This allows the kettle to withstand high heat cooking and burn through, the air vents on the lid are rust resistant.
I have found that after a few cooks in the kettle what looks like paint flakes on the inside of the lid. This is nothing to worry about as these are not paint flakes as the baked on enamel does not peel. This is actually a built up deposit of smoke and grease that occurs during normal barbecuing. This is best dealt with a steel wire brush before grilling or wiped down with paper towels after use while the lid is still warm (not hot).
The Weber "One-Touch" cleaning system is a no-rust aluminium vent and ash catcher making clean up quick and easy. This is located at the bottom of the bowl and consists of three air vents that are controlled by a single handle as described this doubles as temperature control and clean up system.
I have found that wiping the inside of the bowl with a paper towel while still warm helps keep the inside of the kettle dust free for the next use.
Assembly is quick and easy with most parts slotting into place, only the handles and wheels require screwing.
How Much Can I Cook on the One Touch Silver?
Both The One Touch Silver Original and current model feature a 57 cm cooking grate made of heavy duty plated steel. The One Touch Silver Original does not include the hinged grates that are included with the current model. There have been a few situations where I would have found these extremely handy when I have had to add or remove coals, but have not found this to be a big issue so far.  Replacement grates with hinges are available to buy to add this functionality.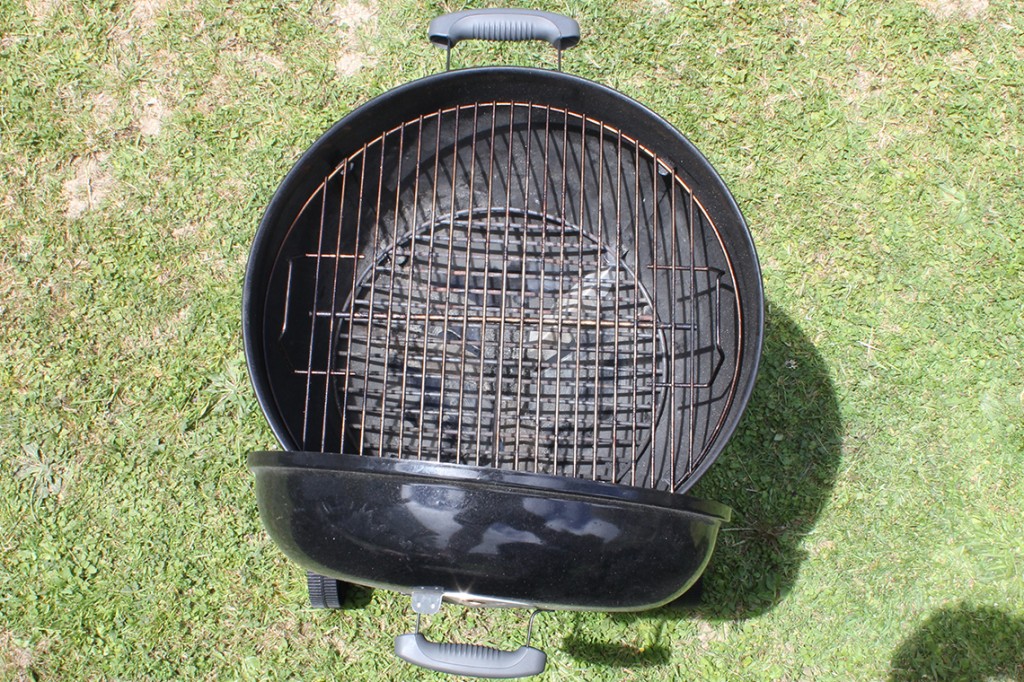 The charcoal grate is also made of heavy duty plated steel and able to withstand the high heat of charcoal fire. I have not had any issues with the grate warping or burning through. The grate offers ample space for both direct and indirect heat set ups.
In total the One Touch Silver provides 25 square centimetres of cooking space, I have been able to grill 16 burger patties over a direct heat and 2 whole chickens or a 4 kg pork shoulder over indirect heat. In the rare event where I have needed extra cooking space, I have a 47cm One Touch Silver available.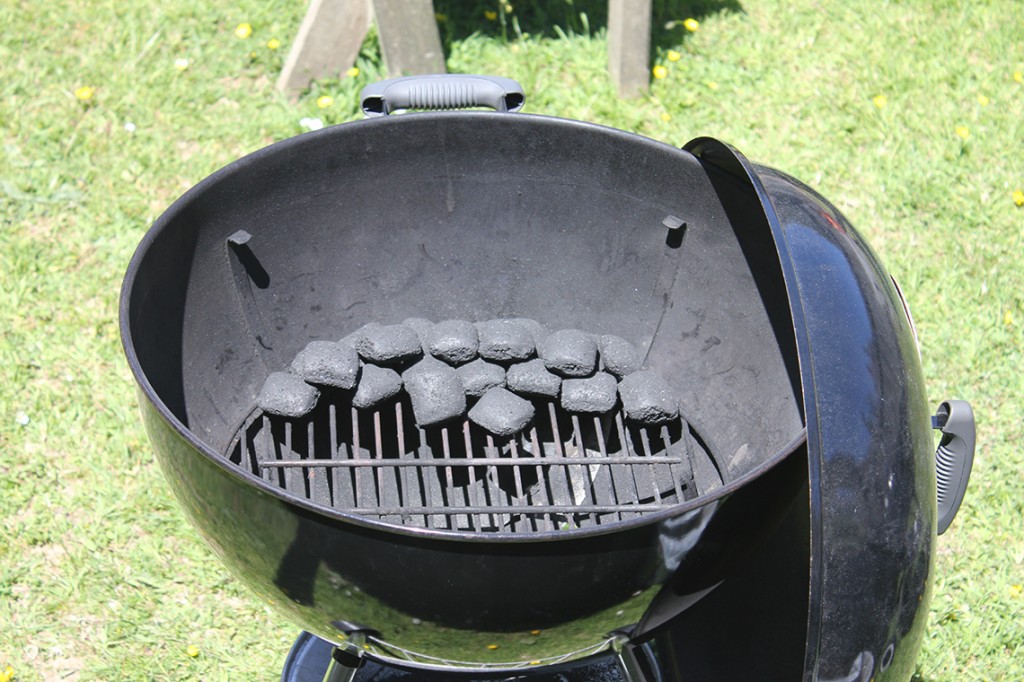 Where Can I Buy the Weber One Touch Silver?
The Weber One Touch Silver is available nationwide from 4 Seasons, Mitre 10 Mega and sometimes Warehouse stores. Prices range from $200 – $400. Shop around find the best price, Mitre 10 have a price match guarantee where they will beat a price by 15% if you find an item at a cheaper price stocked locally.
For those not in New Zealand, you can pick up a One Touch Silver from Amazon for around $100.
Should You Buy a Weber One Touch Silver?
For someone who is looking to get into charcoal grilling, I can not recommend the One Touch Silver enough. I have had nothing but great results with  using mine that I went out and brought the smaller model to supplement. This grill will last anyone many years of frequent barbecuing. Spare parts and accessories are widely available if a replacement or extra functionality is required and this model carries a Weber 10 year warranty.