Now, I'm a huge fan of chicken, I'm not a huge fan of chicken bones. Stuffed chicken is delicious. Dealing with chicken bones is not.
Solution? Remove the bones.
My first attempt at boning a chicken was a disaster so this time I went straight to the butcher and grabbed a chicken with its bones removed already – saves a lot of time and stress.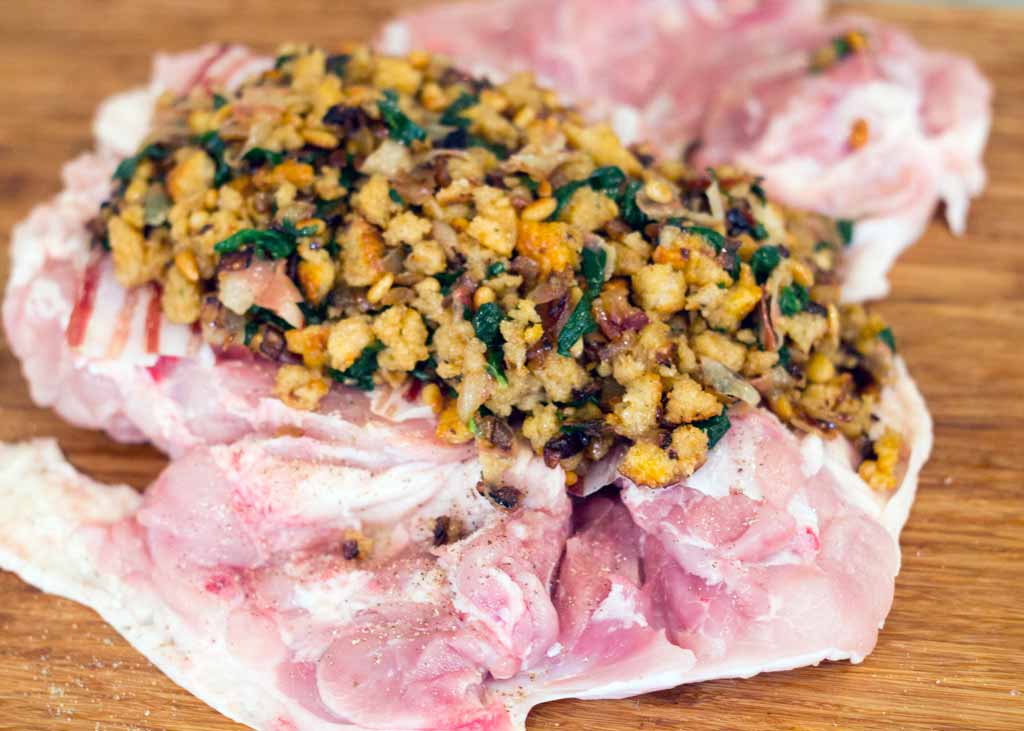 So what's not to love about stuffed chicken? I spent a couple hours driving around various stores grabbing all the ingredients for this one. Butcher for the chicken, vege market for the spinach and onion, supermarket bulk bins for the pine nuts and On Trays for the pancetta.
To save time I prepared the stuffing on the stove top while the Weber was heating up.
When stuffing the chicken next time, I will clump the stuffing together centrally in the chicken instead of spreading it like you can see in the photo above, it will make rolling and tying it together much easier.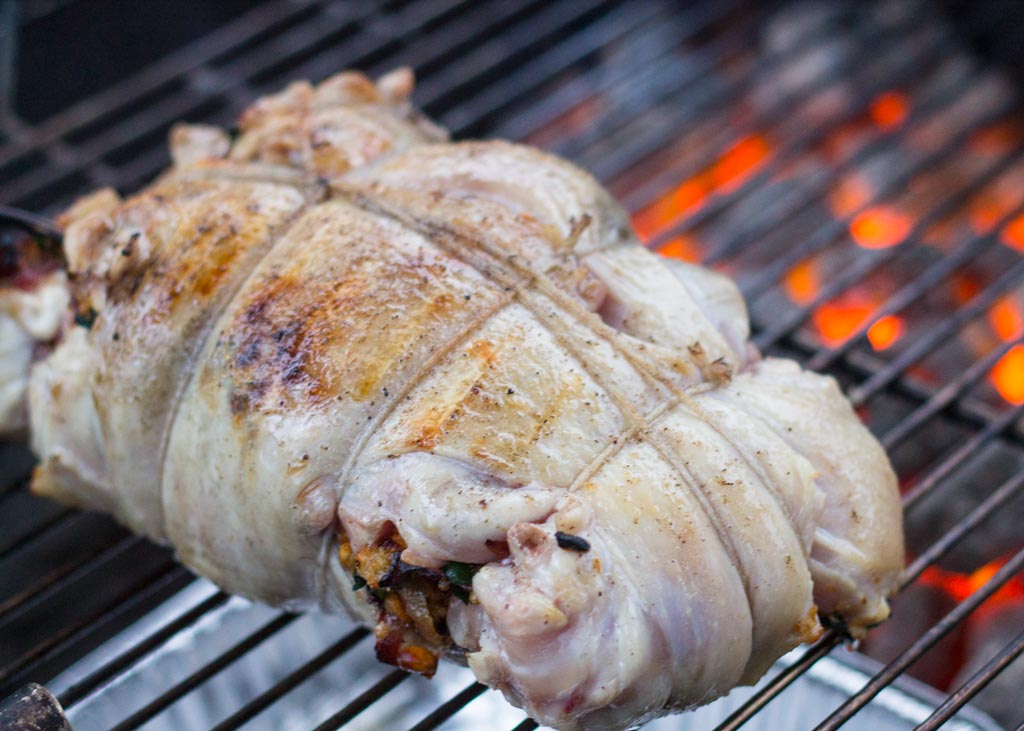 I prepped the grill for 2 zone indirect heat so that we're essentially roasting the chicken, just like you would in the oven. Searing the outside before moving to the indirect side for roasting gets the skin nice and crispy, don't skip this step!
After that it's really hands off as the chicken will be done in about an hour, just flip it every 20 minutes to ensure it cooks evenly and you're done. It's really that simple.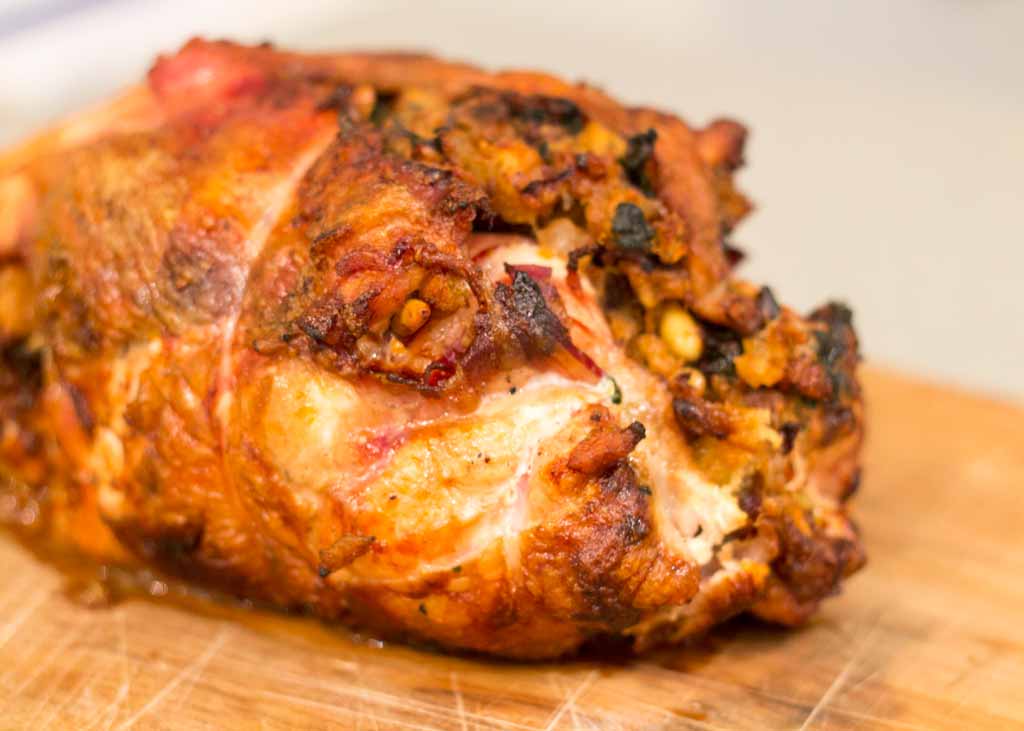 The only thing more simple than cooking it is carving it. No bones. No issue. Enjoy.
Whole boned chicken stuffed with a pancetta and pine nut stuffing
You'll Need…
1 whole boned chicken
1 onion, diced
¼ cup pine nuts
2 cloves garlic, crushed
100g pancetta (or prosciutto), chopped
Salt & pepper
300g spinach
2 tablespoons milk or cream
1 free range egg, lightly beaten
Half baguette style bread, toasted and chopped into breadcrumbs
2 tablespoons cooking oil, rice bran, peanut oil or similar
Butchers twine
Directions
Prepare grill for indirect medium heat, 190°C - 200°C / 375°F - 390°F
In a large pan on stove, heat oil and fry onions and toast pine nuts for 4 minutes until soft. Add pancetta, garlic, salt and pepper and cook for a further minute. Remove from pan, set aside in mixing bowl.
Reduce heat in pan and cook spinach for 1-2 minutes. Remove from heat, squeeze out moisture and add to bowl. Add milk/cream, egg and breadcrumbs and mix together.
Lay out boned chicken and season inside with salt and pepper. Line chicken with any left over pancetta, add stuffing mixture. Carefully fold chicken over stuffing and secure with butchers twine. Season outside of chicken with salt and pepper.
Sear each side of chicken over direct heat for 1-2 minutes to crisp up skin before placing to indirect side over a drip pan. Cook for around 60 minutes turning every 20 minutes, chicken will read 75°C / 165°F when it is done.
Remove from grill and reset for 5-10 minutes before carving.