Another year, another Christmas ham. This year we settled on a Honey Mustard Glazed Ham in the lead up to Christmas. A very simple, sweet, delicious gaze that makes you want to eat slice after slice of that Christmas ham.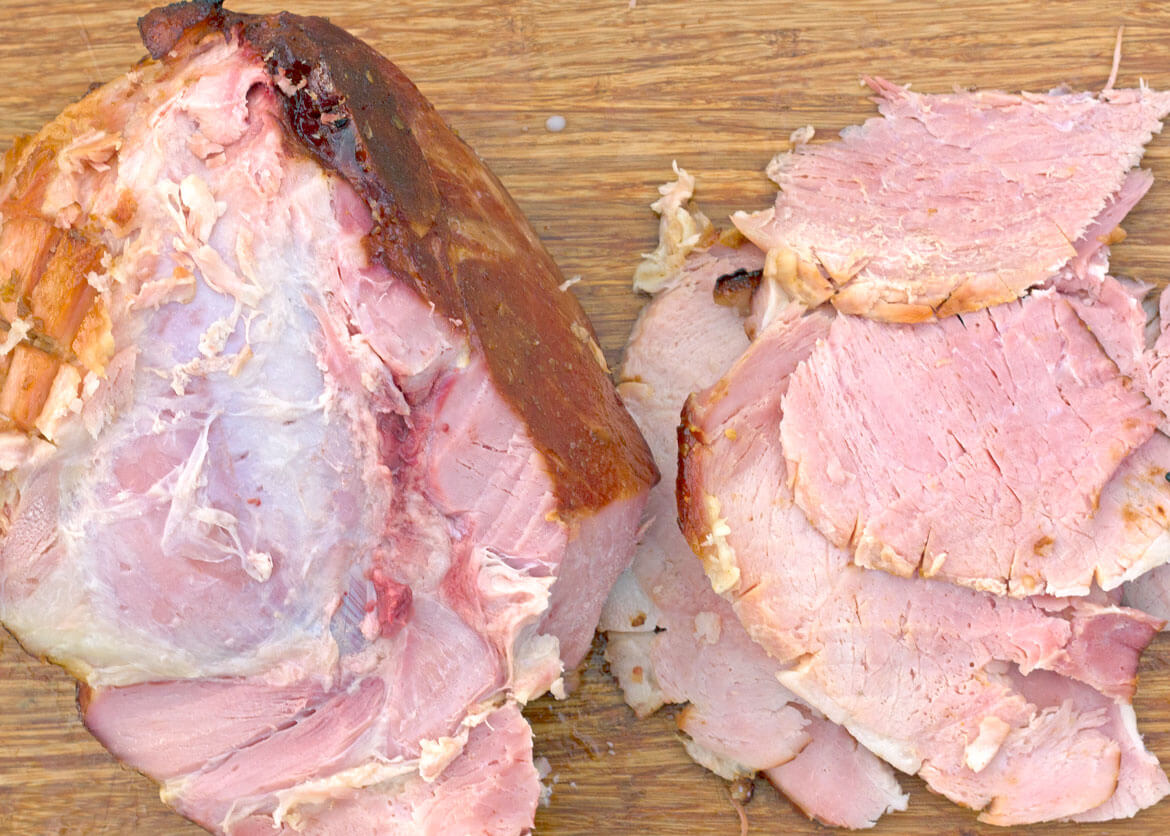 We like to smoke our ham before Christmas day so that we have ham ready for ham and cheese croissants on Christmas morning. Buying a large ham also ensures we have left overs for the next couple of days. Who can resist a smoked ham off the bone grilled cheese?
 Preparation
Preparation is simple, remove the skin, score the fat, insert clothes and secure pineapple rings with toothpicks. Reserve the pineapple juice for the honey mustard glaze. The glaze takes about 10 minutes, it's as simple as mixing the juices with honey and mustard, some sugar and reducing over a medium heat in a pot. Let it cool before coating the ham.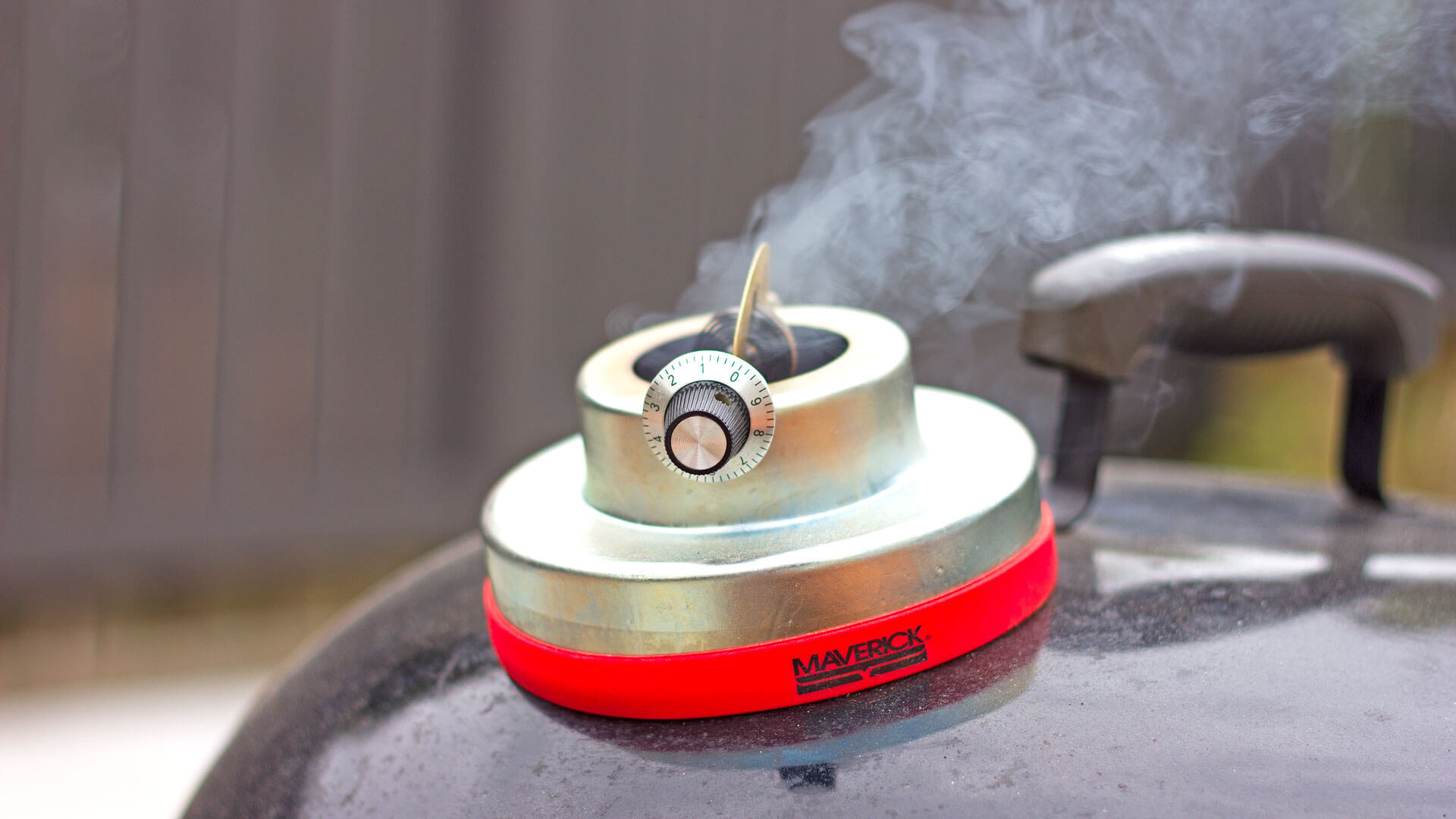 Equipment
I used the following equipment for the smoke.
The following are Amazon affiliate links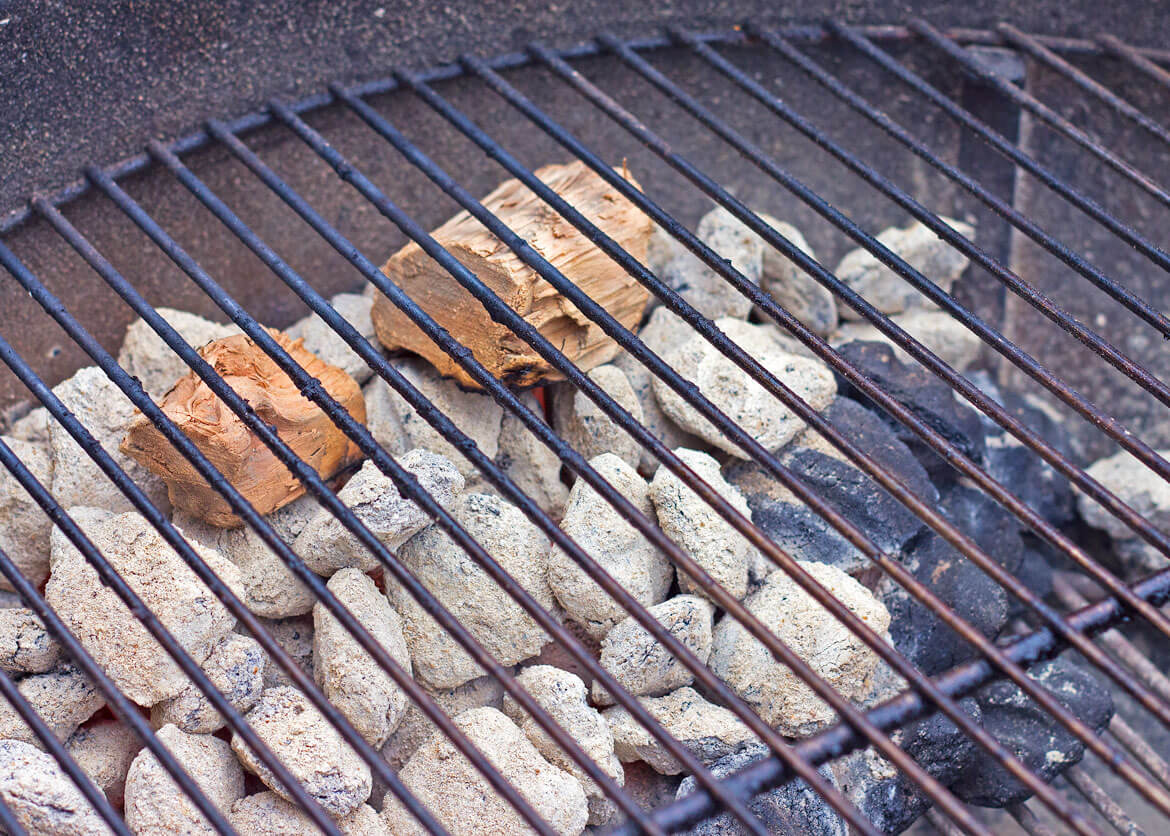 Method
Using my trusty Weber 22.5″ One Touch Silver and the Maverick Tip Top Temp Controller I set the grill up for medium indirect heat. I wanted the kettle temperature to be around 160°C / 320°F for around 3 hours until the ham's internal temperature reached 48-58°C / 118-136°F as the ham was cured I was really only heating it up.
I fired up about 20 briquettes in the chimney and dumped over about 40 unlit briquettes and let it get to temperature. Once there I threw on a couple apple wood chunks and then placed the glazed ham on the indirect side. I re-glazed the ham every 30 minutes to keep it happy. The Kingsford briquettes burn hot, and fast so around the 2 hour mark I added another 20 to make sure the heat would last the entire smoke.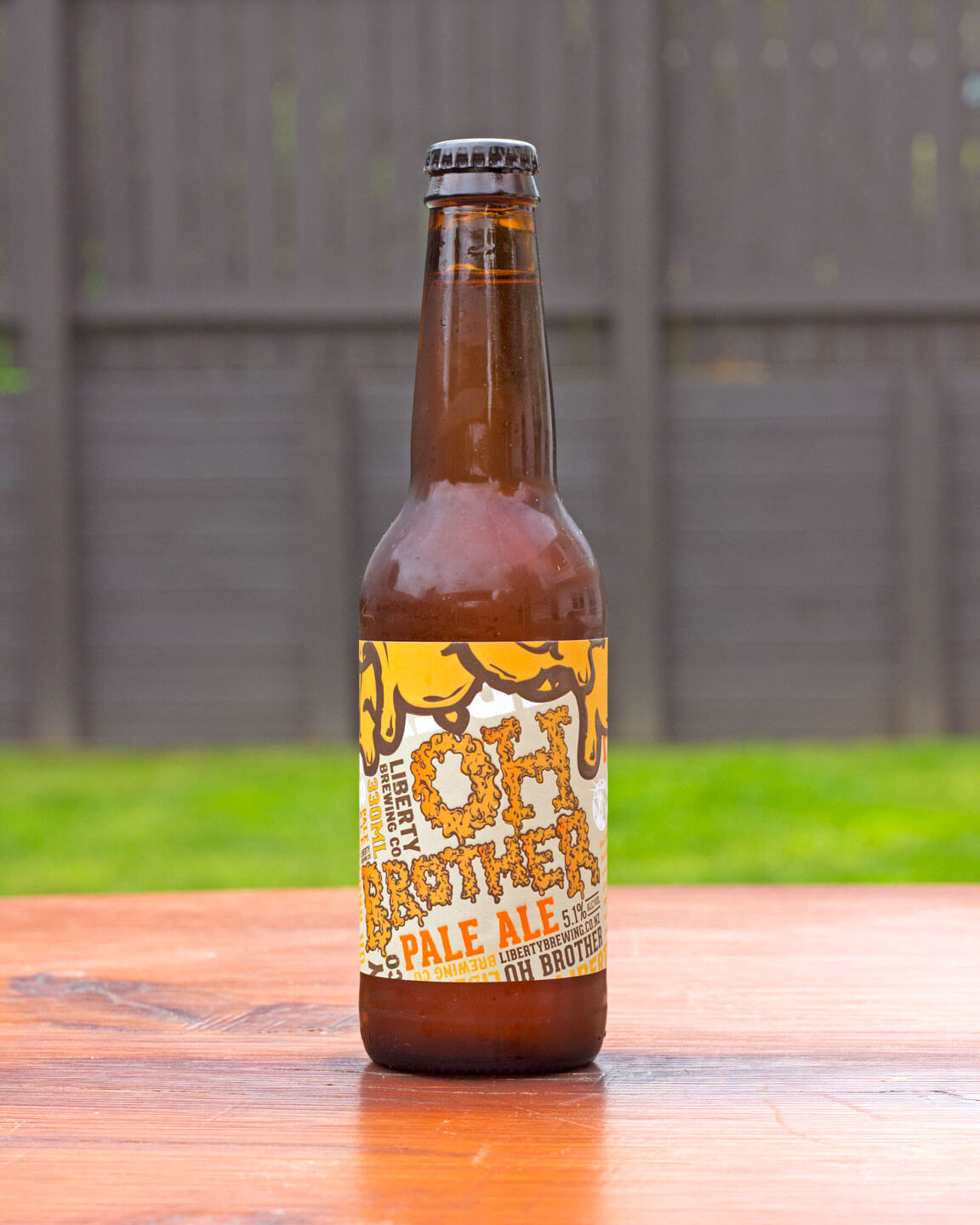 Beer
During this cook I enjoyed a bottle of Liberty Brewing's Oh Brother Pale Ale. An Auckland brewery that produces some amazing IPA and Pale Ale style beers. This one (as per their description)  is golden colour with a crisp white head that glistens in the sun. Now touch it to the tongue for some of the latest US hops.. Inhale those smells of passionfruit, mangoes and subtle malts. There's a well balanced full body to enjoy – right to the tropical, biscuity, bittersweet end. Oh Brother, it's a doozy.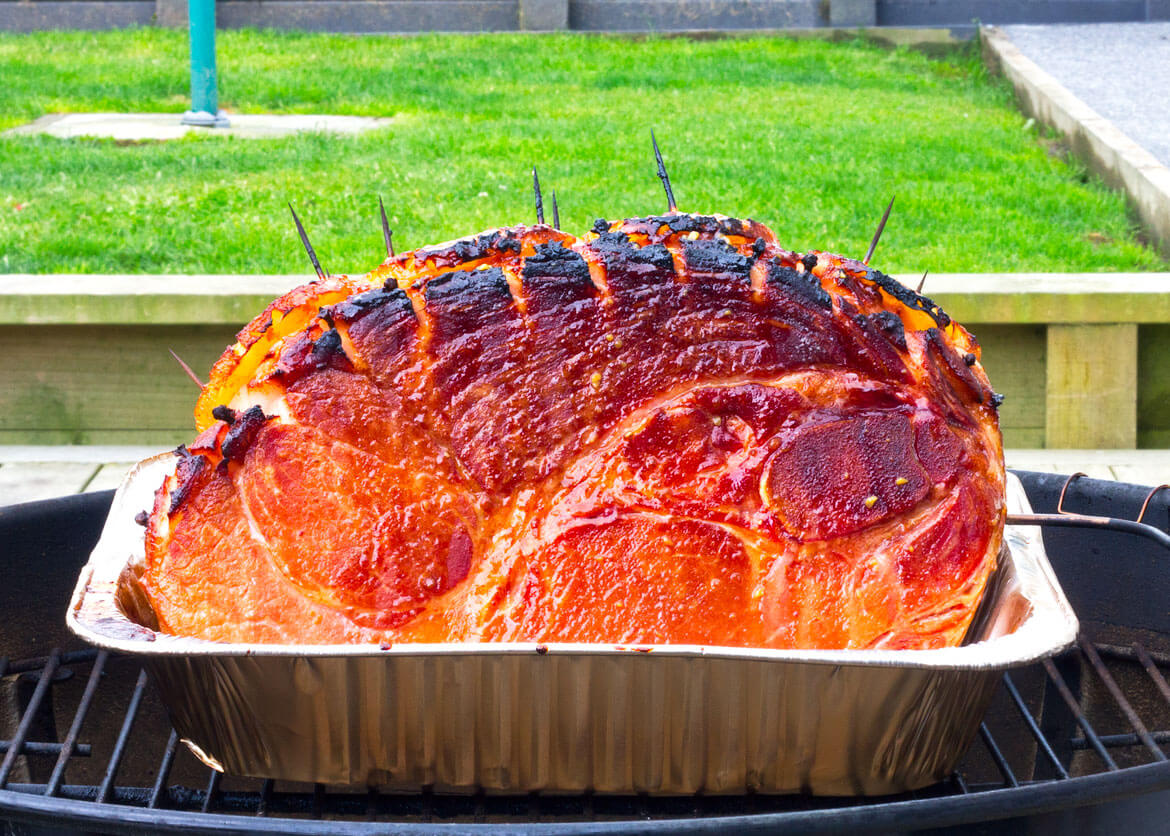 Haha, go figure – it's a great on to have a 6 pack of in the fridge anyway and went well with the honey mustard glazed ham.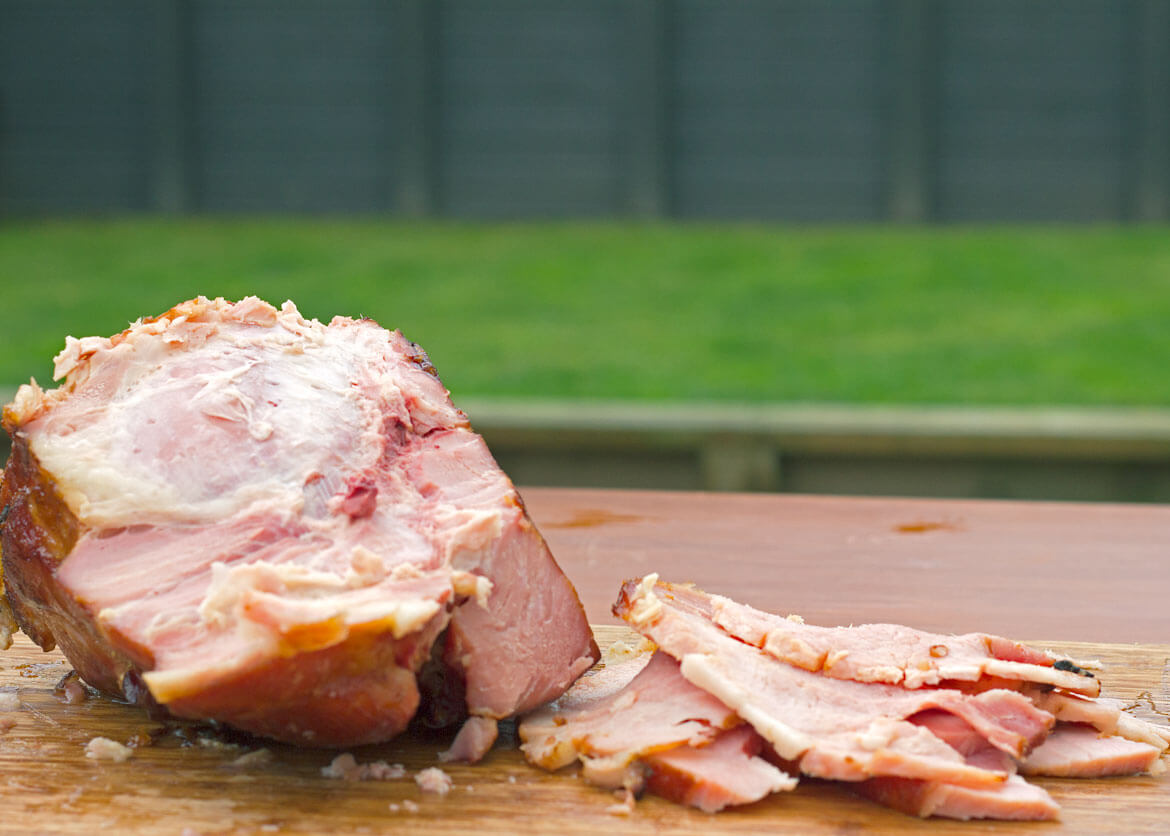 You'll Need…
Half ham on the bone
Tinned pineapple rings
1/3 Cup pineapple juice
1/3 Cup orange juice
1 Cup brown sugar
2 Tablespoons Dijon mustard
Cloves
Directions
Prepare grill for indirect medium heat, 160°C / 320°F
Cut off skin, score fat, insert cloves in between, secure pineapple rings with toothpicks over scored fat.
Combine juice, sugar and mustard over a low heat and simmer for around 10 minutes, set aside to cool.
Place ham in foil tray and pour glaze all over coating all the surface. Excess glaze will sit in tray during the cook.
When grill is at temperature, place ham on indirect side close lid and smoke for around 3 hours.
Reapply glaze with brush or spoon hourly.
Ham is ready when internal temperature reaches 48-58°C / 118-136°F.
Remove from grill and carve before serving hot.
Additional Notes
Reserve pineapple juice from tinned pineapple rings for glaze
I hope you all had a merry Christmas and spent it with your loved ones. I'm sad that it's over and a whole nother year until Christmas comes around again. Until then, keep those grills hot!