Long summer days in New Zealand are perfect for cooking outside. As if I needed an excuse, right?
These Chicken Lettuce Cups are inspired by New Zealand's own Chelsea Winter, adapted for the grill.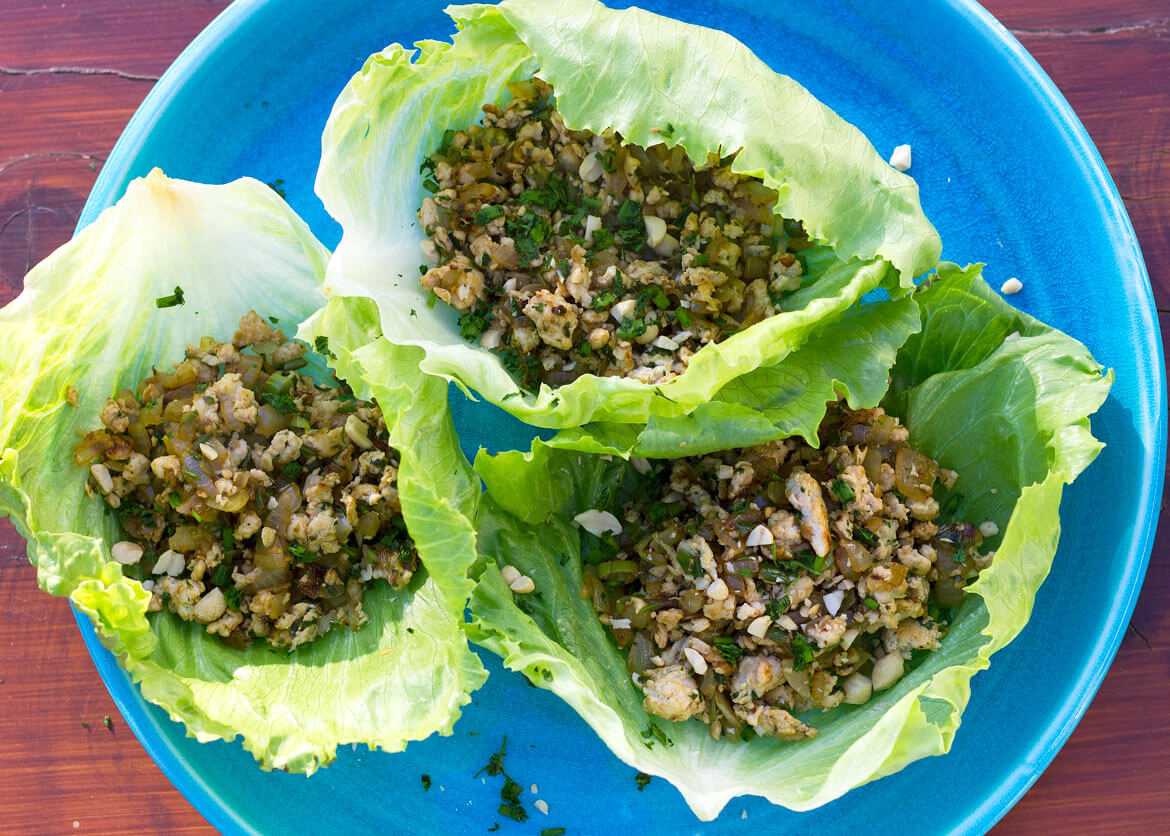 It's just more fun on the grill.
Grilled Chicken Lettuce Cups Preparation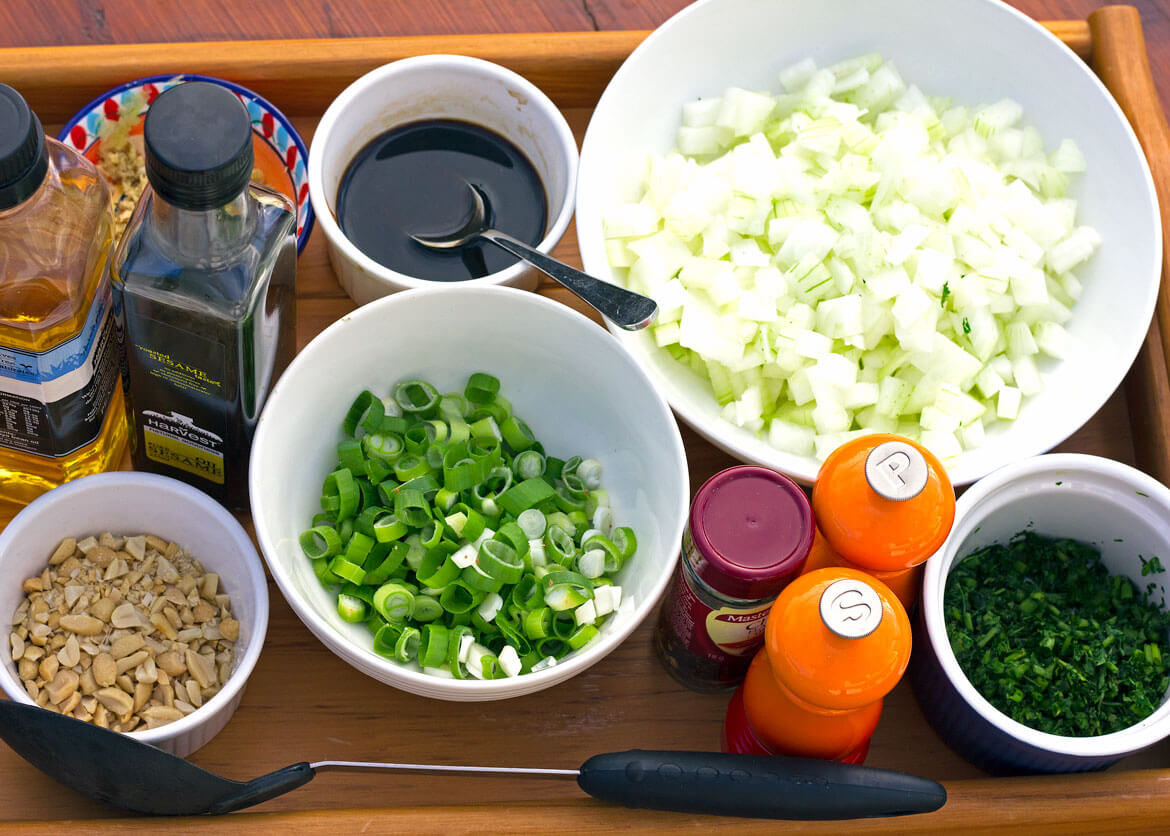 When cooking outdoors I like to get everything ready and bring it outside with me. This means chopping up the vegetables and herbs, organising my seasonings and oils and preparing any sauces ahead of time.
That way I'm ready while the grill is hot.
Grilled Chicken Lettuce Cups Equipment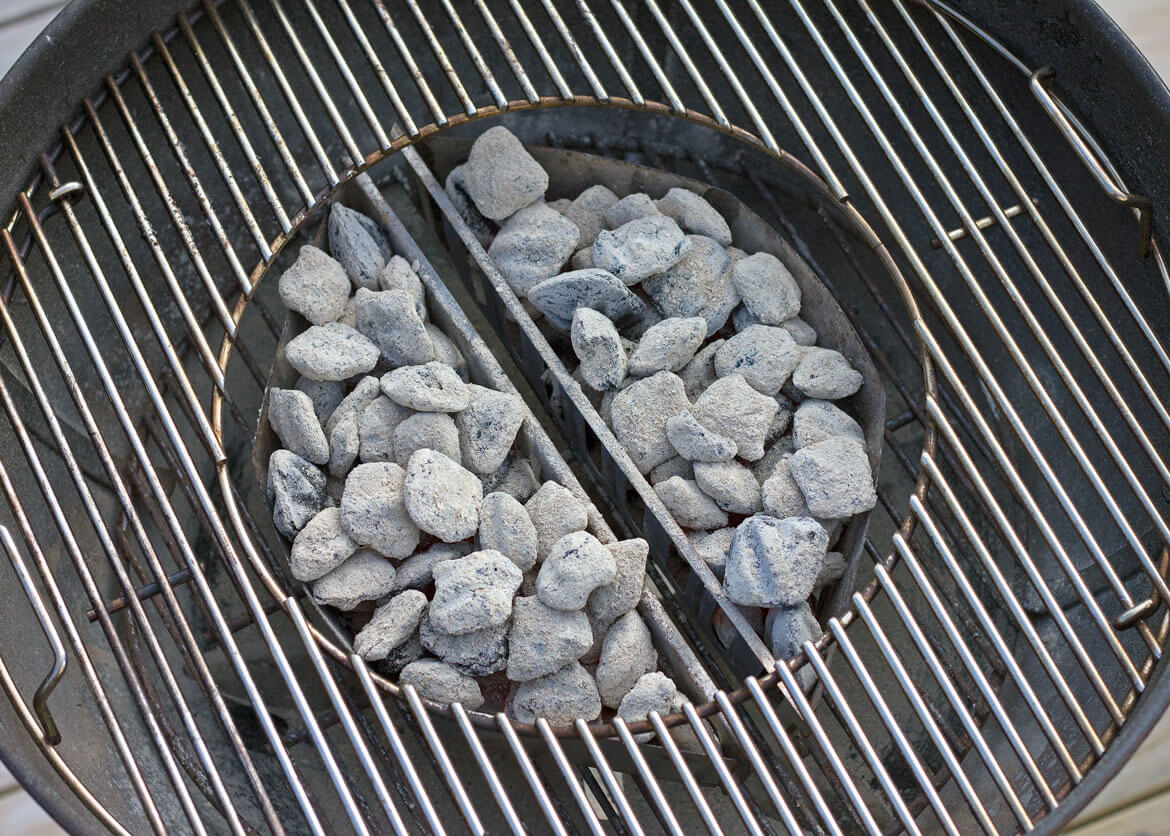 I essentially treated my Weber as a stove for the Chicken Lettuce Cups, my cast iron skillet I use on the grill was a perfect fit with the gourmet BBQ system which was a bonus, made this very easy.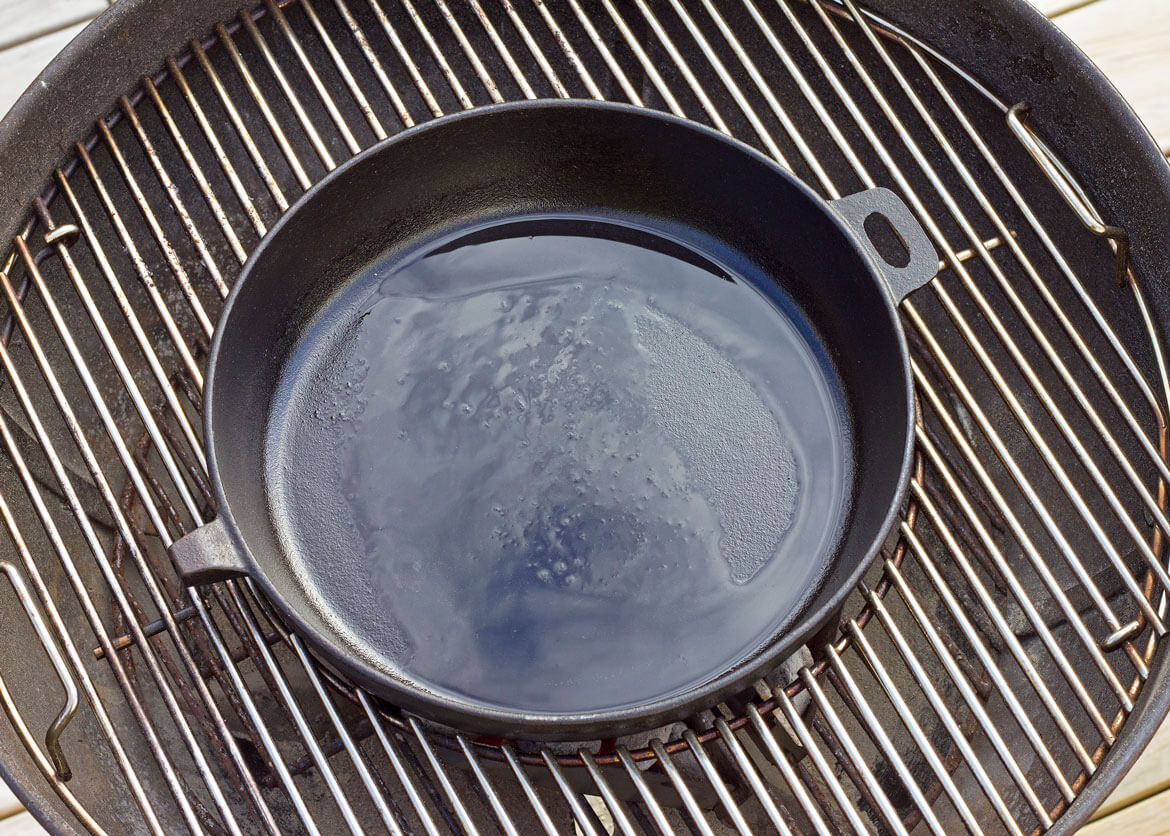 The following are Amazon affiliate links
Grilled Chicken Lettuce Cups Method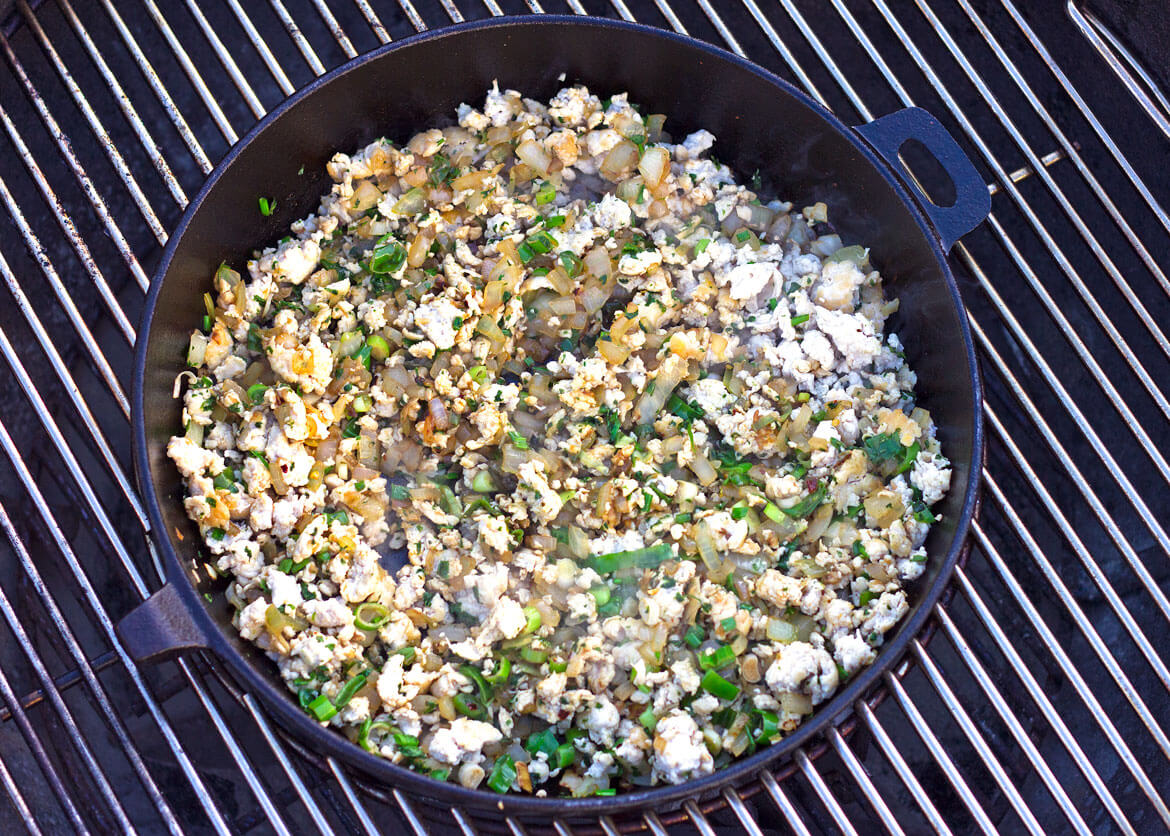 For high heat, I had the charcoal baskets directly under the skillet, for a medium heat I simply pushed the baskets to the side.
When I wasn't adding ingredients or mixing, I had the lid on.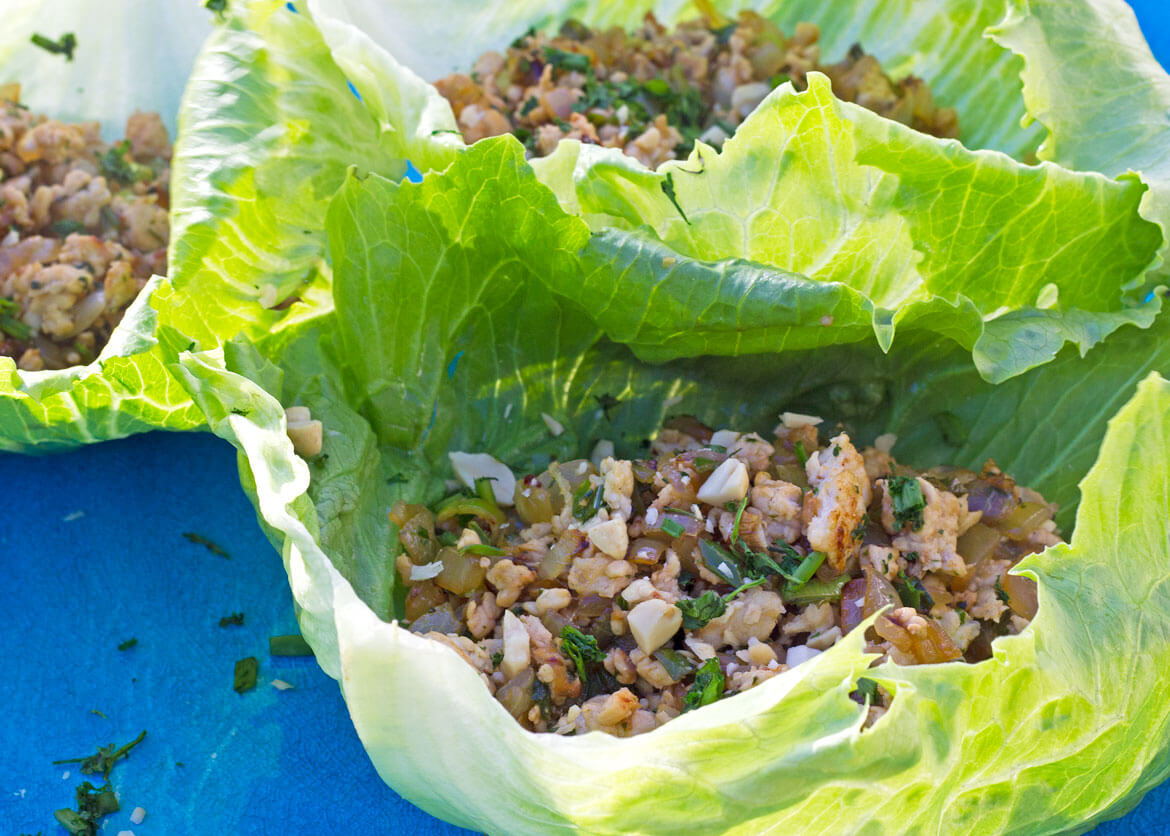 You'll Need…
Peanut oil
500 grams chicken mince
1 tsp seasame oil
2 onions, chopped
4 garlic cloves, chopped
3 tsp ginger, grated
1 1/2 tbsp oyster sauce
1 tbsp soy sauce
2 tsp lemon juice
1 tbsp chilli flakes
4 spring onions, finely sliced
1/4 cup coriander, chopped
1/4 cup chives, chopped
salt and pepper
fresh lettuce leaves
chopped peanuts
Directions
Fire up the grill for direct heat, heat peanut oil in cast iron skillet.
When skillet is hot break up the chicken mince, place the lid and brown, set aside.
Reduce heat, add more peanut oil and cook onions with sesame oil for a few minutes until they're golden and soft.
Add ginger and garlic and cook for a further minute.
Add chicken back to the skillet along with the oyster sauce, soy sauce lemon juice, chili flakes, spring onions and half the herbs, mix it all together.
Cook for a couple minutes with the lid on, season to taste and remove from heat.
Arrange the lettuce leaves into cups and divide mince mixture between, top with the remaining herbs and throw in a few chopped peanuts.
Enjoy.
Additional Notes
This appeared in Chelsea Winter's book "Everyday Delicious" as "Tasty Pork Lettuce Cups".