Lamb and kiwi barbecue. The two have gone together hand in hand for as long as I can remember. Every barbecue growing up would have featured a tray of lamb chops ready to blacken on the gas grill, the only saving grace would be smothering the end result in Watties tomato sauce.
This recipe is a play on the traditional Kiwi roast lamb dish that many New Zealanders enjoy on any given sunday throughout the year.
The garlic and rosemary infused olive oil may not be absolutely necessary, but I found the extra flavour added to the meat during marination too good not to try it again.
I let mine sit in the bowl marinating for a good four hours, just make sure the lamb cutlets get to room temperature before attempting to cook.
Once they are ready though, these do not take long at all to cook due to their size. They are a lot smaller and delicate than regular lamb chops.
Lamb cutlets marinated in garlic and rosemary infused olive oil with fresh garlic, rosemary and thyme.
You'll Need…
12-16 fresh lamb cutlets
Village press garlic & rosemary infused olive oil
Fresh rosemary
Fresh thyme
2 cloves garlic
Salt
Pepper
Directions
Grill Setup: Direct heat, high temp
Stove Setup: High heat, cast iron pan
Combine the olive oil, herbs and salt and pepper in a food processor into a paste
Rub paste onto lamb cutlets in a large bowl, leave to marinate until lamb reaches room temperature.
Over high heat place cutlets one by one over heat source
Flip the cutlets almost straight away as they don't need long to cook, these are great medium rare
Grill for a further minute before removing from grill
Leave to rest on a warm plate for five minutes
Serve with mashed potato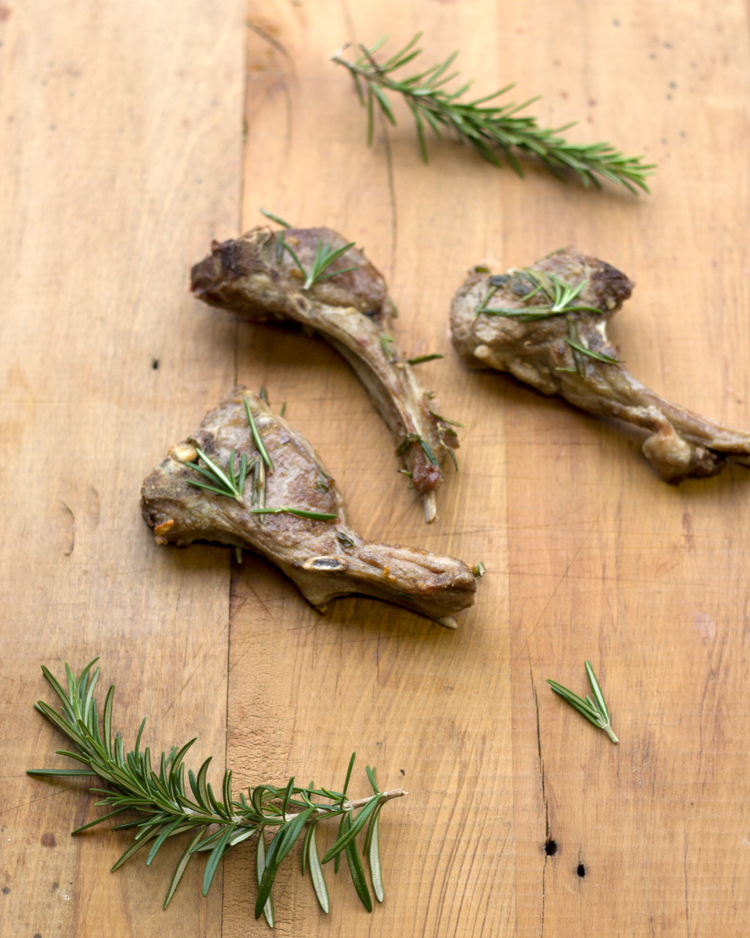 Try this mashed potato to serve alongside these lamb cutlets.